Klaiyi Hair has announced Black Friday Sale to be held from 15 to 19 November 2022.
Klaiyi Hair, the China-based reputed manufacturer of human hair wigs made of virgin human hair, is hosting Black Friday Sale from 15 to 19 November 2022, both days inclusive. The event will provide its customers across the world with the opportunity to purchase their favorite wigs at discounted rates and save money.
"We are happy to announce that we will be hosting our Black Friday Wig Sale 2022 from November 15 to 19, 2022," says the spokesperson for Klaiyi Hair. "On this occasion, we are offering an attractive 28 percent off on purchases across the site. We are also offering the opportunity to avail an extra 30 percent off on purchases of products worth $139 and more."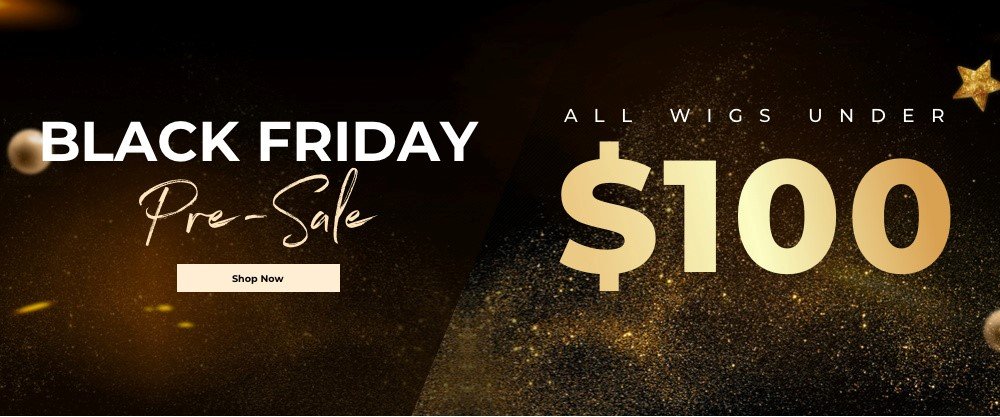 Customers must make sure they use the correct code to avail of these discounts. Code BF28 is applicable for purchases across the site and to avail of 28 percent off. To get an extra 30 percent off on $139 worth of purchases, the code BF30 must be applied at checkout.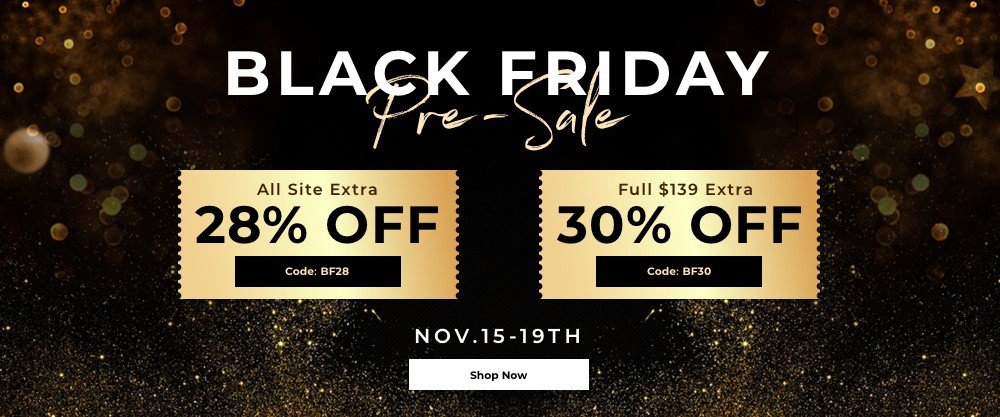 Customers looking to buy reddish brown color wig products can choose from Klaiyi brunette auburn copper 13×4 lace frontal wig virgin human hair reddish brown color, Klaiyi kinky straight reddish brown lace front wig human hair auburn copper color for women, and other products.
Other popular Klaiyi wig products that the company expects to be in huge demand during the Black Friday sale are Klaiyi 4c kinky curly 13×4 lace front wig virgin human hair pre-plucked for women and Klaiyi 5×5 HD invisible lace closure wigs glueless wigs melted all skin 13×4 transparent lace wig human hair among others.
Customers looking to buy wigs urgently can visit the overnight shipping wig page and find products that will be delivered fast. The top products in this category are Klaiyi short pixie cut lace front bob wigs virgin human hair water curly hair wigs, and Klaiyi pre-colored ombre balayage highlight body wave lace front human hair wigs, among others.
For more information, visit https://www.klaiyihair.com/.
About Klaiyi Hair:
Klaiyi Hair is a China-based Remy hair company and one of the leading brands in human hair products. It was established in 2009 and is known for its 100 percent human Remy hair products, all accredited with international quality standards. The brand has a good presence in the USA, Europe, and African markets.
Contact Us by Social Media:
INS: klaiyihair_no1
FACEBOOK: NO1KLAIYIHAIR
YouTube: Klaiyi Hair
Contact Details
Name: Klaiyi Hair
Email: KlaiyiSale@Klaiyihair.com
Company: Klaiyi Hair
Phone: (916) 865-9052, +8618864600633
Address: 9820 Bell Ranch Dr #101 Santa Fe Springs, CA 90670
City: Santa Fe Springs
State: CA
Country: United States
Website: https://www.klaiyihair.com/
Share This Story, Choose Your Platform!