Nadula Hair Company announces Big Sale on July 4; offers up to $50 off on its products.
Nadula Hair Company, the leading supplier of premium quality hair products in 12 categories, has announced a Big Sale on the occasion of Independence Day from July 1, 2022 – July 5, 2022. Customers can order their favorite products and get $10 off on orders above $89, $20 off on orders above $189, and $50 off on orders above $389 by using the code July at checkout.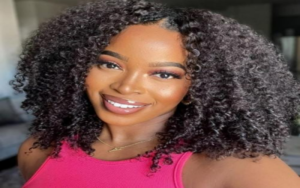 "We are happy to announce our Big Sale on Independence Day for our valued customers," says the spokesperson for Nadula Hair Company. "You can buy your favorite hair products at up to $50 percent off. The Big Sale starts on July 1, 2022, and ends on July 5, 2022, so hurry up and start placing your orders using the code July."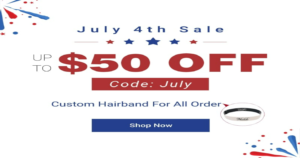 Nadula Hair offers a wide range of wigs for black women in various lace sizes and cap types. Some of the most popular products in this category are Nadula Glueless Kinky Curly V Part Human Hair Coily Wigs For Women and Nadula Glueless 5×5 HD Lace Closure Wig Human Hair Body Wave Natural Black Lace Frontal Closure Wig 180 Percent Density.
Women who prefer short wigs can buy their favorite hairstyle at a massive discount during the Big Sale period. The bestsellers in short wigs are Nadula V Part Short Bob Human Hair Wig 5 Inch Deep Part Wear And Go Wig Glueless Straight Bob Wig 150 Percent Density and Nadula Straight Short Bob Wig 13 Inch By 4 Inch Pre Plucked Lace Frontal 150 Percent Density Wig among others.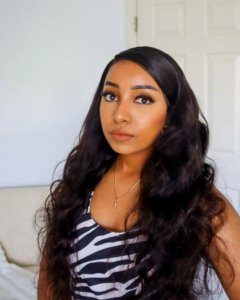 Women looking for the best headband wig can order directly from the company's website and enjoy significant savings. The trending products in headband wigs are Nadula Jerry Curly Wig Headband Wig Glueless Wig 150 Percent Density Human Hair Wigs Natural Looking, Nadula Curly Bob Headband Wigs Natural Black Human Hair Bob Wigs Short Curly Wigs 150 Percent Density, and many others.
Nadula V Part wig products are in huge demand, and the sales are expected to surge during the Big Sale period. Customers can order their favorite wigs in this category, such as Nadula Balayage Highlight V Part Virgin Human Hair Wig FB30# Brown Highlight Curly Hair and Nadula V Part 2 in 1 Wig Dry Straight or Wet Curly Human Hair Skin Melted Hairline Wigs.
The universally popular blonde wig products such as Nadula 613 Blonde Short Bob Human Hair Wigs Pre Plucked 13×4 Transparent Lace Front Wigs Straight Hair 150 Percent Density, and Nadula Loose Deep Wave Blond #613 Color Human Hair Wig 13X4 Lace Front Unprocessed Remy Wig Pre-Plucked With Baby Hair 150 Percent Density are also expected to sell in large numbers during the Big Sale days.
For more information, visit https://www.nadula.com/
About Nadula Hair Company
Nadula Hair Company is a reputed name in high-quality, natural, and durable wig products. The company is committed to adhering to the principles of natural, durable, and luxury hair products and encourages women to be confident, bold, and brave. Nadula Hair offers wig products in 12 categories and has a presence on every continent and in more than 50 countries worldwide.
Media Contact Details
Name: Aimee
Email: aimee@nadula.com
Company: Nadula Hair Company
Phone: +86 17698011015
Address: 9820 BELL RANCH DR #101 SANTA FE SPRINGS, CA 90670
Country: USA
Website: https://www.nadula.com/
Share This Story, Choose Your Platform!